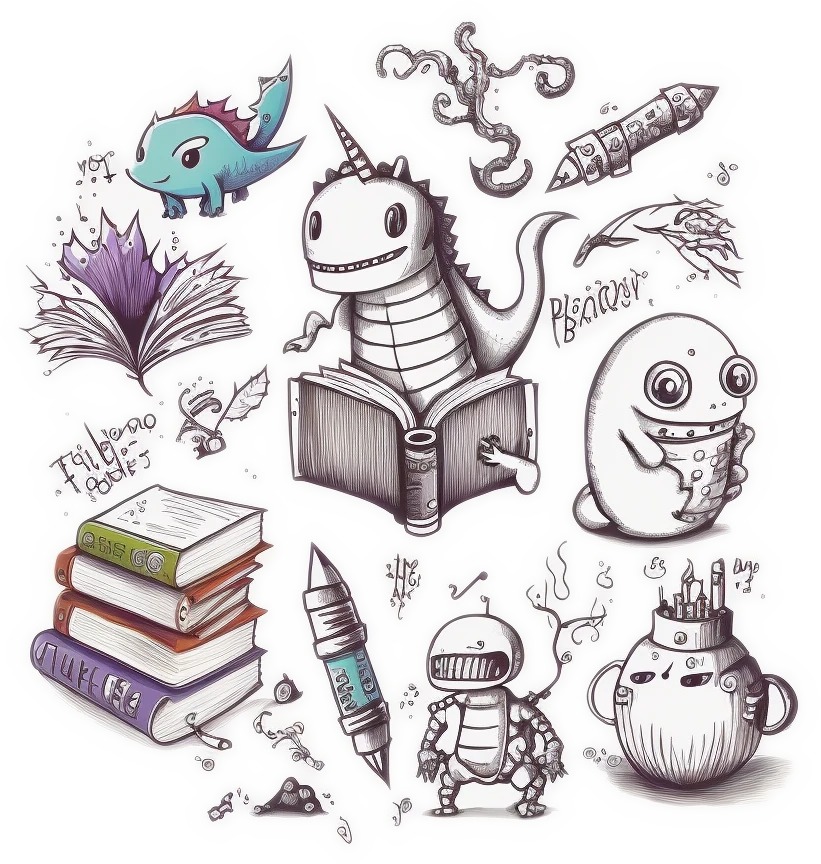 REVENANT
c
r
e
a
t
i
v
e
s
t
u
d
i
o
Every author starts by juggling many things in their life, including family and jobs, resulting in little time for writing. This leaves one feeling stretched thin—almost like a ghost. We are revenants, returning from our daily demands to continue the work we love in storytelling.
Studio
In my day job I help coordinate teams of software developers, and this has led me to wonder—can we create books using similar collaborative techniques?
I am exploring the idea of a creator's studio designed on principles used in film, game, media, and creative software developement, using collaborative processes (such as Pixar's Braintrust).
For writers, this is not simply writing with a partner, it's about designing amazing stories, and creating something better than the sum of each individual contributor, and doing it in a studio where each contributor maintains a stake in their creative output.
Learn more about these goals in the Revenant Creative Studio Writer's Welcome Deck.
Join Discord for discussions (contact Ansel for questions), or email us
History
Originally created as Revenant Games in 2009, we became Revenant Creative Studio in 2019.
Team
Brandon Gillespie — Author, Art & Design
Colin Murcray — Author, Publicist, Director of Marketing and Sales
Christina Crosland — Editor (and the entire team at Everediting)
Amy Guan — Editor
Derrick Boudwin — Audio Producer/Voice Actor
Margaret Faro — Artist & Design
Many amazingly helpful alpha and beta readers!
Bios
Brandon Gillespie
Brandon is a VP of Engineering at a technology startup, and in the past his team has received the Innovator of the Year award from Redhat, and as an executive consultant he's even advised the CIO of a three letter federal agency. He's a
video game and open-source pioneer
, technology architect (with a blog at
Surfing the Cloud
), serial entrepreneur, game designer, writer, artist, technology executive, and has built many different startups and companies. He met his wife at college, where he was going to school in English and Graphic Arts, but somehow ended up in Computer Science instead. He lives with his family in the Rocky Mountains, and enjoys the outdoors. Foremost, however, he loves sci-fi and fantasy and has developed many stories, games, and settings. Watch this site for more to come!